Avoiding these common mistakes can make your marketing more effective.
If you want clients who are not your mom or grandma, you must market for your business to grow. Marketing isn't exactly rocket science, but it's more than just pretty pictures and strategically placed fonts. Marketing is how you communicate your company's or product's value and build relationships with potential clients.
There's not a single "right way" to go about marketing, but here are five things to avoid:
You don't have a target audience. Marketing to "anyone with money" is not a marketing strategy—it's a waste of your time. Having a defined target audience will help you develop your branding, marketing strategy, marketing copy and the products or services you offer. If you're trying to appeal to everyone, you're probably appealing to no one. The more specific you can be about who your product or service is intended for, the better.
FIX: Define your target audience. Then, figure out what makes it tick. Learn where they hang out online. What social media platforms are they active on? What communities do they belong to? What blogs do they read? What problems do they have?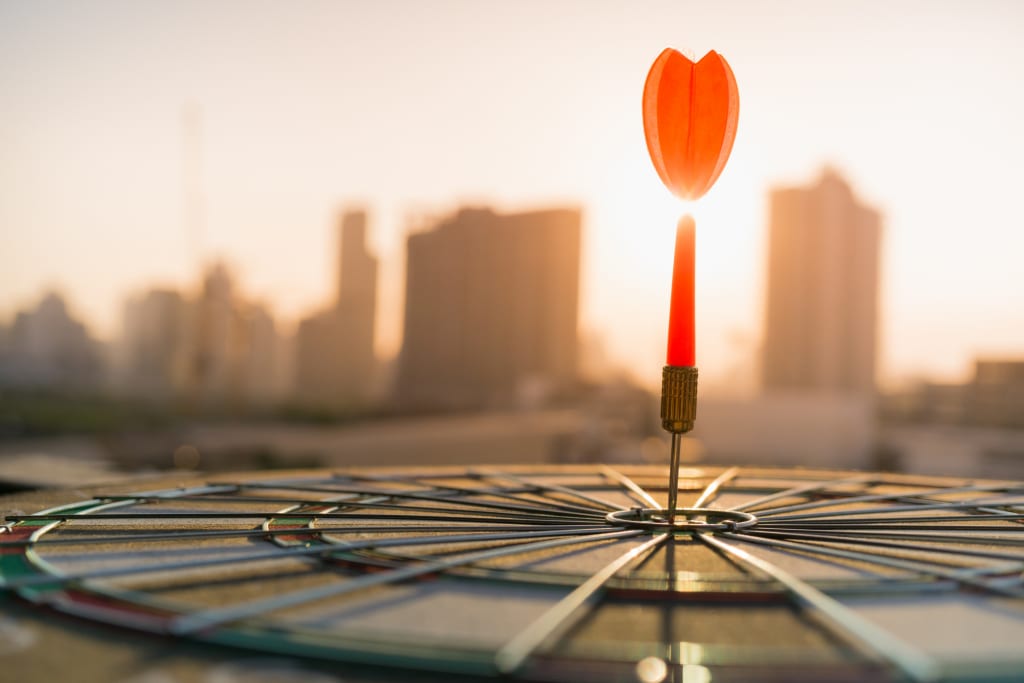 2. You don't have a strategic plan. You can spend hours and hours on marketing, but if you don't have a strategic plan, you could be wasting precious time. You can't just post whatever you feel like on social media, spend hours writing blog posts or creating free downloads without a goal in mind. Your marketing actions should always have a purpose, and you should be leading your clients down an intentional path.
FIX: Think about your client's journey. Sometimes it's easier to work backward from your end goal and reverse engineer your content paths. Mapping out a strategic plan will not only help you figure out what content you need to create and share, but it will also keep you on track to accomplish your goals.
3. You plan but don't act. What's worse than not having a strategic plan? Taking time to plan and then not acting. You can research and strategize and plan for months, but if you don't act, you fail before you even get started. It's easy to get caught up in doing everything "just right." Remember, there's no such thing as a perfect plan. You can adjust plans as you go.
Some–or most things—will not go as planned. You need to learn to adapt. It will all be OK.
FIX: Set aside time each week specifically for marketing activities. Put those activities on your calendar. Find an accountability buddy. Do whatever you need to do to make sure you're dedicating time to acting rather than just making to-do lists.
If taking action is holding you back, try setting specific goals to help move the needle forward. For example, instead of putting "do guest blog posts" on your to-do list, set a goal to pitch five different websites with specific guest blog ideas. Instead of scrolling through Instagram and liking pretty photos, set a goal to connect with 10 potential clients and actively engage with their content by leaving meaningful, not spammy, comments.
4. You aren't consistent. For 99.99 percent of people, success doesn't happen overnight. If you're not showing up consistently to connect with your audience, to build brand awareness and to promote your products or services, then you are doing yourself and your business a disservice. Consistency breeds credibility. Marketing isn't something that you can do for a hot minute until you get busy and forget about it. Only a fraction of your audience is seeing your social media posts or reading your blog posts or opening your emails. If you're not being consistent, you're not maximizing your reach.
Scheduling and automation are your BFFs. When it comes to social media marketing, scheduling your posts in advance is a major timesaver. Create an editorial calendar for your blogs, vlogs, etc. and post as frequently as you can and be consistent. Also, remember: Quality above quantity, always. Set up a regular schedule for email marketing. Using automation can save a lot of time and ensures that you're communicating consistently. Just keep in mind that your social media efforts will perform better when you don't forget to use your own voice. Automation is helpful, but it doesn't mean you should be completely hands off once you are done scheduling posts.
5. You aren't paying attention to your analytics. The only way to really know if you marketing is working is to track your results.
FIX: Several tools are available to track your marketing activities. Every social media platform or scheduler has its own analytics. Set up Google Analytics for your website or blog. Your email marketing service probably has built-in analytics as well. For your analytics to be relevant, establish specific goals. For example, if one goal is to use Pinterest to drive more traffic to your website, then track your referral traffic from Pinterest and identify which pins or boards are driving the most traffic. That way you can do more of what works and less of what doesn't.
It's not possible to growing your business—online or offline—by just doing a single activity. Growth only comes when you continuously improve and enhance your services to deliver the best possible experience for your clients.