Home prices have increased in all four US regions over the past five years with some regions experiencing greater gains than others (see chart below). An analysis of nationwide trends provides insight to why this has occurred, and why it is likely to continue into the near future.
Census data is showing a population shift from the Midwest and Northeast to the West and South. States in the West and South tend to have relatively milder winters which is attracting home buyers and contributing to increasing home prices. An aging baby-boom population seeking mild climates for their retirement years is one reason these regions have experienced a higher gain in home prices. Census data shows the East Coast and Midwest metro areas like Chicago and Detroit are losing residents. Although cities like Boston and New York City have some of the country's highest housing costs, suburbs around these cities are experiencing price declines. Boston.com reports longer commutes are equating to lower prices, where homes in some suburbs are selling from seven to twenty-one percent lower than last year.
Home prices in the West have risen by the greatest percentage over the past five years. California, Colorado, Oregon, and Washington are all located in this region (see map below). Those states, collectively, are home to a significant percentage of high-tech and creative marketing companies. Well-paying jobs in these industries are being created in metro areas such as San Francisco, Los Angeles, San Diego, Denver, Portland, and Seattle. There is data showing the same phenomenon occurring, to a lesser extent, in the South. The Austin and Nashville metro areas are both in the South (see map below) and are experiencing a similar increase in job creation. Jobs in these regions are being filled by potential home buyers who drive up prices in the local markets.
Other factors driving up housing prices include zoning regulations, building restrictions, and the scarcity of desirable land. Many areas in Portland and Seattle have restrictive regulations on new development. While some parts of the West and South still have relatively affordable housing, there is another side to the story. Land near the coast in the West is a desirable and finite resource, which also leads to increasing prices. It is common for a tear-down residence on a beachfront lot in California to sell for $10,000,000, or more, in today's market. Companies in the San Francisco Bay area's Silicon Valley are finding a limit to the number of people willing to move into the area because of the high cost of living, especially housing, in California.
Despite the high housing costs in some markets in the West, the data shows likely home buyers are moving out of the Midwest and Northeast, heading to the West and South, which has resulted in home prices appreciating at a greater percentage in those regions. At what point these home price increases create unaffordable housing conditions remains to be seen, however mild climates and well-paying jobs continue to attract new residents to these regions. It appears likely the price increase trend will continue into the near future.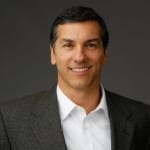 Mark Melikian serves as Chief Valuation Officer at Summit Valuations where he oversees the performance and training of the Quality Assurance team, product development, and is the valuation expert representing Summit Valuations. Mr. Melikian has been appraising real estate since 1987 and has been active in nationwide valuation services since 2005. He has successfully led teams of analysts, developed valuation services to meet client needs and represented buyers and sellers in secondary market loan tie out meetings. Much of his recent experience has focused on forensic reviews of REO properties for Fannie Mae and Freddie Mac. This work has given him a unique insight to risk factors, beyond value, that impact a property's likelihood of going to foreclosure. Mr. Melikian holds a B.S. in Business Administration from San Diego State University. He can be reached at at 847-716-5484 -or- by e-mail to Mark.Melikian@SummitValuations.com.
For obtaining more information about Summit Valuations, LLC and the Real Estate Valuation & Collateral Review solutions they bring to the table, please contact Business Development Manager, Randy W. Gregorek, at 847-716-5464 -or- by e-mail to Randy.Gregorek@SummitValuations.com .