Using social media "socially" can make your company more relatable to customers.
What makes a company social media post effective? From a corporate perspective, it's often any post that actively promotes the company's products or services to potential customers. Many believe that visibility alone will eventually translate into business. That is very rarely the case.
One of the most common mistakes companies make when trying to reach customers via social media is to bombard them with gratuitous self-promotion. The social media posts focus heavily on pushing products or services. Little thought is given to what customers want to see on their feeds.
You wouldn't have a one-sided conversation with a customer, telling them what you can offer but never asking what they do or what they are interested in, would you? So, on social media, why do so many companies talk at their customers instead of engaging with them? Because many companies approach social media marketing the same way they approach other marketing channels. Simply put, they neglect the most important aspect of this social media—that it's social.
There isn't a foolproof way for a company to manage its social media marketing efforts. But here are five basic steps you can incorporate into your social media strategy to set it up for long-term success.
Define and Strengthen Your Company's Voice
Regardless of the medium, your brand has a unique voice. That voice should carry through any marketing effort your company executes. Social media is no exception. In fact, companies that use social media to define and strengthen their brand voice   tend to have some of the most successful social media marketing campaigns.
For example, Wendy's executed one of the most successful social media campaigns of 2017. They decided to create a unique voice for their Twitter platform. The "voice" had a quick wit, referenced recent events and pop culture, engaged in spirited banter with followers, and poked fun at competitors. While none of that really seems relevant to fast food, Wendy's experienced an almost 50 percent growth in profit in 2017 versus 2016, proving that how you engage with your followers can make a huge difference.
You can replicate what Wendy's did with your business.
First, develop the right voice for your brand, one that your customers can best identify with. Think about the qualities of your company that your customers enjoy, and then breathe life into them. For example, if your company is well-known for its personable salespeople, make your social media voice more casual and warm, as if you're conversing with old friends versus selling to customers. From there, make sure that all your messaging is consistent and carries the same tone across all your social media platforms.
Tell Stories
Next, engage with your customers in ways that don't revolve solely around customer service or product promotion. Use the power of storytelling to connect with your customers. For example, if you are a lender that specializes in fix-and-flip loans, instead of posting your program criteria, post progress updates on projects your customers are working on and, ultimately, complete. You could highlight unexpected issues customers had during their renovation and how they overcame those challenges to finally succeed in their project.
This type of content creates a connection between your followers and your company. They become invested in what you are posting, increasing the likelihood they'll visit your social media pages in the future to see how the "story" is progressing. The best part is that followers still learn about what your company does and how they can use your products, without you overtly selling to them. Plus, you can use posts like that to encourage other customers to share stories of their positive experiences with your company, perpetuating content.
Don't Neglect Customer Service
Finally, although you should focus on posting engaging content, you can't neglect customer service entirely. Always be prepared to handle, fast and effectively, any issues that pop up. Have a plan in place for situations that require damage control, such as customers who post negative reviews or customers who are looking for a response to a critical problem. The worst thing you can do is ignore the customer. The faster you can own up to your mistake and offer a solution, the easier it will be to diffuse the situation and keep your company's reputation intact.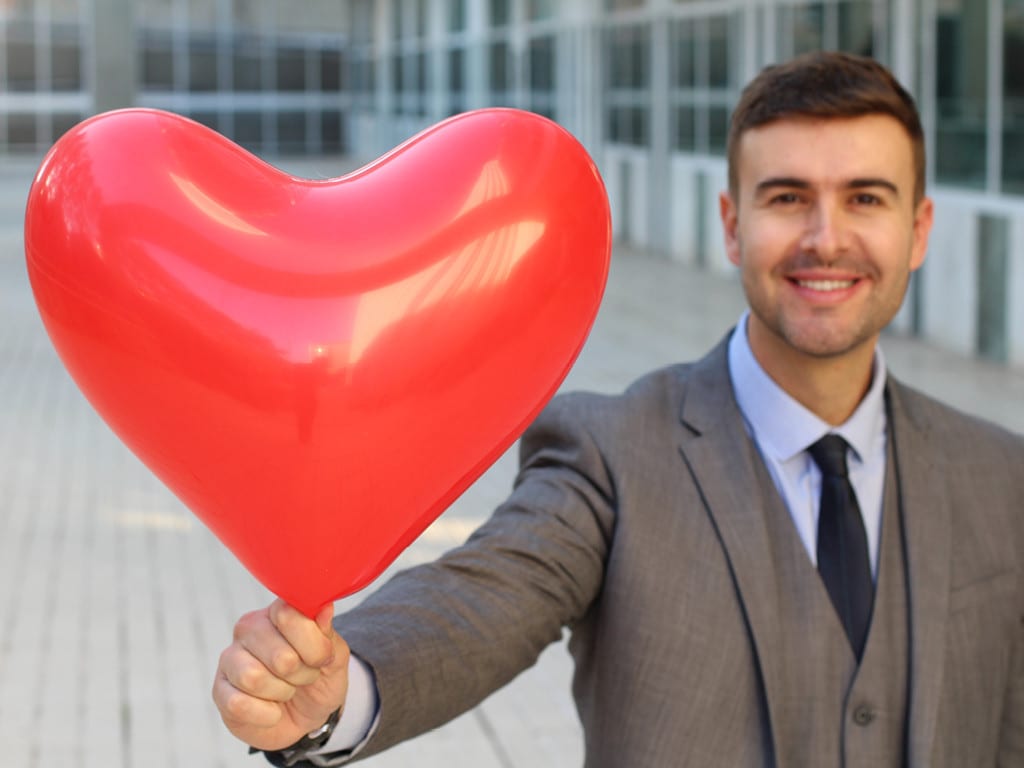 Develop Awareness and Build Your Reputation
In addition to using social media to define and strengthen your company's voice, social media is a great way for you to build and reinforce a credible, positive reputation for your company. This approach will go a long way toward keeping you top of mind with prospects and guiding them to a place that will ultimately translate into business. Much like having a plan in place when negative situations arise, you should also have plans in place to engage with prospects and customers at every point of their interaction with your company.
Developing a social media marketing funnel is key to taking your social media strategy to the next level. That starts with having a clear end-goal in mind. You may say, "Well, my end-goal is generating business." So, how do you get there?
For prospects that may have never heard of your company, it's important that your social media content spreads awareness of what you do and how you fit in your industry. Rather than relying on blatant promotion, a better approach is to develop interesting educational content. These posts could be anything from short industry update videos, to sharing articles about the industry with your commentary on the topic, to customer testimonials and success stories. Get creative with your content to figure out the best way to pique interest with prospects.
A strategy to spread awareness is just the beginning. Make sure you also have a plan beyond initial awareness to guide customers to that final sale. Think about the entire journey your customers are taking.
All your content should have a call to action that will entice both prospects and return customers to interact with your company in additional ways. If you start a story about a customer project, remind prospects to follow your page so they can get updates. Posting pictures from events your company attends? Encourage followers to sign up for your company newsletter so they can get exclusive access to discounts on future events your company is attending.
Any time you are posting on social media, you should not only be thinking about how the post is relevant to customers, but also "If I were a customer, where do I go from here?" Offer numerous ways for customers to engage with your company on social until they are finally ready to pull the trigger. Once the initial sale is complete, make sure you also have content that appeals to recurring customers, so you stay top of mind and they come back time and time again.
Don't Get Discouraged
Once you have refined your brand voice and developed your social media marketing strategy it's important to think long term. For many companies, it can take significantly more time and effort to see a return on social media than for other marketing channels. If you don't see a return within the first few months of implementing a new strategy, don't get discouraged. Positive return takes time. If you have laid the appropriate groundwork, are working to develop a following, and have engaging, consistent messaging for your audience, you are on the right track.
Like any marketing plan, it is important to have some amount of flexibility with your strategy. You will notice that some posts and content get better engagement than others. Some of your content may fall flat. But don't fret. If you have the ability to track what is and isn't working, you can adjust accordingly and, ultimately, get to the point where social media is providing the return you always hoped it would. ∞