Linda Hyde is the executive director of American Association of Private Lenders. She executes AAPL's overall business strategy, assuring its financial health and managing day to day operations. Hyde secures the necessary resources to implement the annual strategic plan and helps to promote membership and build strategic alliances. She shares her insights on being a female executive in a male-dominated industry she serves.
AAPL: What female leader do you try to emulate or look up to for strength and guidance?
Linda Hyde: I don't have a specific person but there are many women in the industry that I look up to for guidance and strength.
AAPL: What characteristics are necessary for women to be in such a male dominated industry?
LH: Strong, direct, personable, organized, honest, confident, persistent, authentic.
AAPL: What motivates you to get out of bed and face your industry on a daily basis?
LH: My family motivates me to keep going forward every day.
AAPL: Now that you have been in the industry for a while, what would you tell your younger self about going into this sector of finance?
LH: Hang on, things will get easier when I finally get a leader that understands and appreciates my strengths. I would have cut out a lot of stress had I known what would be coming for me in my career.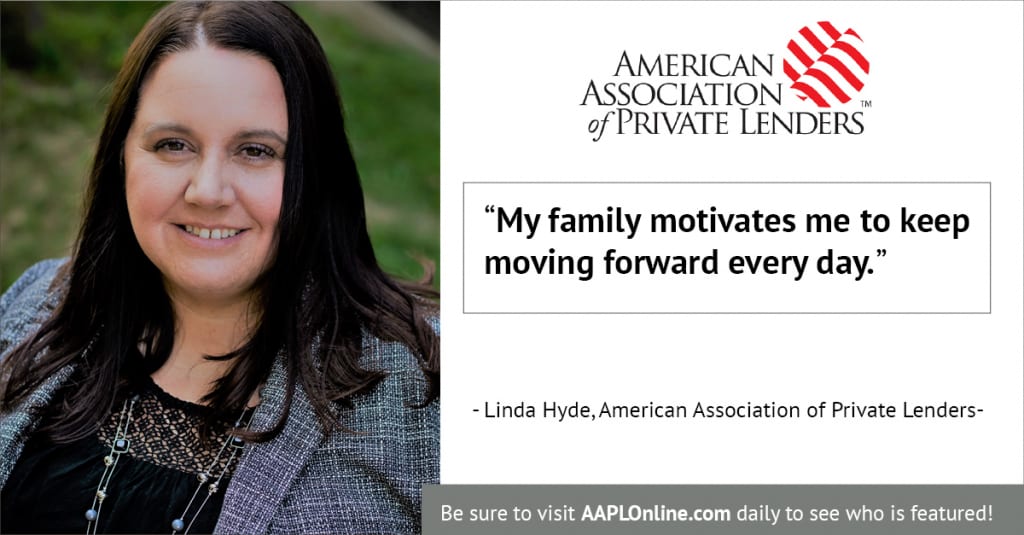 AAPL: What characteristics are necessary for a woman to have to be a good leader?
LH: Honesty, excellent persuasion abilities, passion and purpose, focus, care, confidence.
AAPL: How do you think the gender gap has affected or not affected your career?
LH: I think it has held me back. I had to work harder to have chance to prove myself. I feel if I was a man in the position I am currently in, I would have a different response to things and would have more opportunities available for my career.
AAPL: Have you witnessed change since you started in the industry?
LH: I have seen some change, nothing significant but there are more women taking on the top positions and finding their voice in this male dominated industry.
AAPL: Have you experienced or witnessed a larger ratio of men to women receiving leadership positions in your company? If so, how can you company fix this?
LH: I would say this was the case when I started over four years ago but – I think –  today the gap has been closed. There are many more women in leadership positions than men.
##
Check back daily to see who is featured, and to be inspired!