How to stop "un-selling" yourself and your business through your online platforms.
Un-selling is the opposite of selling. It's not good. Stop un-selling, people. Stop it!
It would be easy to stop right there. Instead, we are going to look at why a major television network canceled a hugely popular television series reboot that drew close to 25 million viewers each week—and discover what you can learn from it.
ABC canceled the "Roseanne" show in May. Not because it wasn't selling or because it wasn't a moneymaker. Quite the contrary. The network was pumping money into production and marketing. The stars were earning huge salaries. Writing and production jobs were plentiful.
So, what happened? Rosanne Barr, the title character, made an unwise decision to tweet something racist. In a nanosecond, everything the show had going for it disappeared via the following tweet: "muslim brotherhood & planet of the apes had a baby-vj." "VJ" was widely believed to be Valerie Jarret, a former senior adviser to President Barack Obama.
Before you could finish snapping your fingers, the revenue disappeared. The jobs disappeared.
Are you wondering what the heck any of this has to do with you or your business? As is true of too many companies, the crisis was self-inflicted. Self-inflicted crises are acts of "un-selling."
Organizations can no longer defend themselves against these types of situations. Admitting defeat and closing shop often turns out to be more cost-effective than fighting a controversy and its fallout.
It's astonishing that more than a decade after Facebook and Twitter made their debut, so many people and companies still seem (and act) oblivious to the consequences.
No one is safe—not even a mega celebrity whose brand is already controversial and who has said many things in her comedy routines that offend a wide variety of people.
There was a time when a major network like ABC would experience a similar crisis, hunker down with lawyers and public relations professionals for a few days or weeks and then estimate how much money they would lose if they were to cancel a show. They would compare that number to the revenues they had expected to earn before the crisis. Those days are gone.
These days, decisions are swift, brutal and costly.
Every organization is vulnerable to un-selling, whether it starts with yours or an employee's post, or with a third party who captures a bad situation on video and shares it with the world.
Getting ahead of un-selling requires crisis planning and training.
Plan, Practice and Stop Un-Selling
It doesn't matter what industry you are in, or how popular you are. Sometimes, un-selling just happens. Sometimes, un-selling is more than a slip 
of the tongue—it might also be a faulty product, poor service or a misguided ad campaign.
Whatever the case, you need to be prepared.
So, here is a step-by-step guide to get ready. Make sure you've done everything you need before disaster strikes.
How to Prepare
01  Get your team together // Put together a group of responsible responders, each with a dedicated role. The group should be a 
good mix of executive personnel, management, communication professionals and creatives. A lawyer probably helps, too. Make sure each person understands their role while you have time to plan.
02  Define "a crisis" // Decide the kinds of events that would kick your new plan into action. Not every piece of bad news or negative heading should force you to run around in "code 
red" mode. According to Jay Baer, founder of Convince & Convert, a social media crisis has these characteristics:
Information asymmetry

//

When you don't know any more than the public about what's happening.
A change from the norm

//

Everyday criticism of your service or product is not a crisis. When furor over your service or products explode at random—that's a crisis.
Serious risk to your organization

//

It seems obvious, but the scope of the issue is important. For something to be a crisis, it needs to have a truly negative effect.
With your new team, set benchmarks and find examples of what qualifies as a crisis. An added benefit is that you'll identify potential weaknesses you may not have thought about otherwise. Since every organization is different, create a definition that works for you.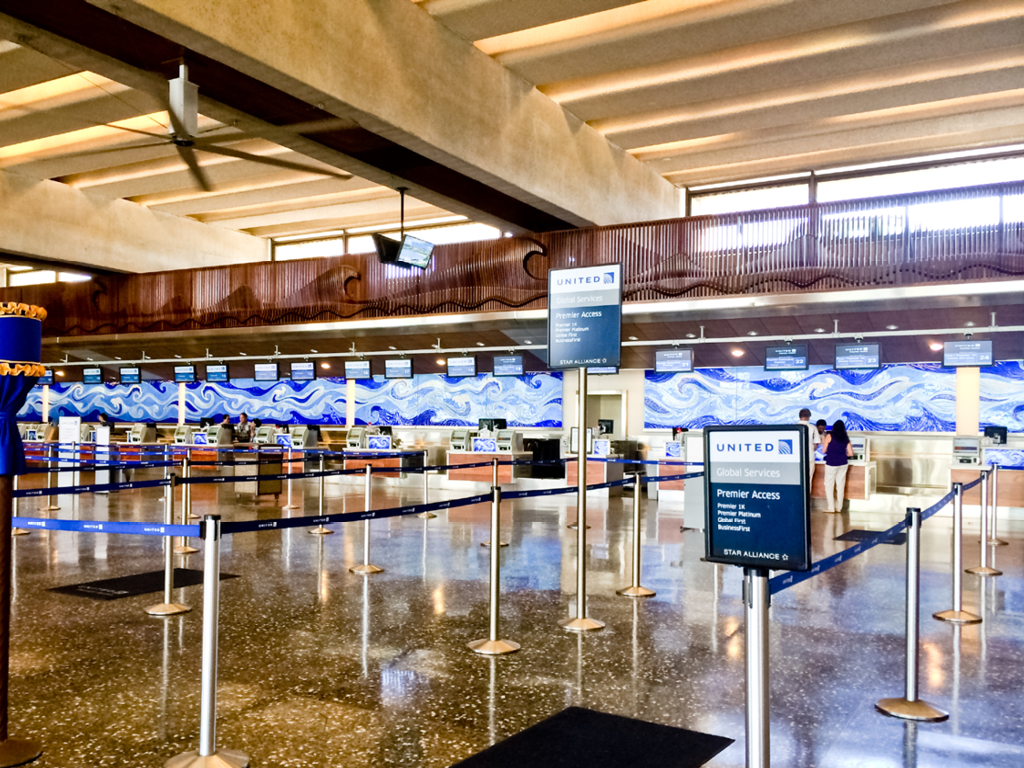 03  Identify your key message // You can create a great crisis plan and a smart team, but if the message is wrong, you have no chance.
United Airline's CEO Oscar Munoz offered the worst possible response to the airline's public relations disaster:  He blamed the victim who was dragged off one of their overbooked flights from Chicago's O'Hare International Airport.
This should go without saying: Victim blaming is the wrong message!
Could Munoz have been prepared to respond without knowing a 69-year old man would be dragged off a flight? The answer is very simple: Yes.
All Munoz and his team needed to do was establish a company core value statement and a customer value proposition. That statement should be central to any actions taken during a tough situation.
When you are in crisis communication mode, things will be moving a mile a minute. You won't be able to monitor everything every company representative or social media manager says and posts.
What you can ensure is that they convey the most important information. If you remind your customers why they came to you in the first place, you have a far better chance of keeping them around. You can stop the un-selling.
04  Create communication guidelines // Once you're clear on the basic messaging, decide how to deliver it. Create guidelines so anyone writing social media posts knows what's expected of them. Here are some guidelines:
Determine rules for communicating with key stakeholders and executives.
Set network-specific guidelines for communicating on social media (since you'll have different content and format considerations for each platform).
Decide on a process for communicating updates through websites and other organization channels not covered by social media.
For employees not on the crisis communications team, create guidelines advising them how to respond to inquiries. Don't forget the training!
To ensure you're even more prepared, create some basic templates.
By preparing those now, you're more likely to be effective when a crisis does break.
05  Monitor updates // In Jay Baer's words, "buy some binoculars." Get a monitoring tool that will help you figure out what's being said about you or your company, and where it's coming from. If you have a social media manager, that person should be skilled and reporting to you regularly already. If you're trying to track everything happening on social media without using a listening tool, good luck.

During a Crisis
Get it under control. Determine how you're to use your plan when the going gets tough.
01  Pause your scheduled posts // With a panic breaking out around you, it's easy to forget that you have a full social queue. You can't afford to accidentally post "Happy National Freedom Day" when your CEO was just arrested for fraud, for example.
02  Publicly acknowledge what's happening // You won't be able to hide for long, especially on social media. Make clear that you know there's a problem and you're working to fix it. An honest acknowledgement may still get some angry responses, but it should buy some time. The middle of a looming crisis is not the time to say, "No comment." The phrase suggests a lack of candor, conveys a sense of secrecy and suggests you know something you're either not willing or not allowed to share.
03  Inform your team // You didn't put your crack squad together for nothing! Contact your team quickly so they can get to work. If you respond quickly, you may be able to lessen the harm overall.
04  Post a long-form response on your website // You'll be sending plenty of small, individual social media responses. You will also need one official place where reporters and bloggers can find your side of the story. Posting this response will also buy you time. When people want answers and want them right now, you'll have a place to send them while you work on more important matters.Once last piece of advice: Do not lose your cool—ever.
After a Crisis
01  Measure brand impact // Use your monitoring tools to review the data showing what a normal business week looks like compared to the crisis week. You'll quickly see just how bad things got.From a social media perspective, focus on factors such as lost followers, specific complaints and negative sentiment. You'll also be able to see where your response was most effective. You might find that one Facebook post reached more people and was more widely shared than several Twitter responses to specific individuals. These insights will help you plan better for the future. Key questions to ask:
What will your KPIs for successful crisis management be?
How will you measure the negative conversation generated? How will you measure impact on overall brand sentiment?
How will you measure overall brand impact of the crisis over time?
02  Response reflection // Once it looks like you're out of hot water, it's important to review your response. Regroup after the event and discuss how it went. This is most commonly referred to as the After-Action-Report, or AAR. Key questions to work through:
What were the strongest aspects of your crisis plan?
Where was the existing strategy unhelpful or less impactful?
Should any processes or templates be revised?
Do you need to create any new systems or guidelines?
Talk about the different experiences of management, administration and customer support staff. Did everyone feel ready to respond? What other resources would have been helpful?
03  Prepare for the long term // Unfortunately, negative news and complaints linger far longer than a week or two. Decide what your response will look like moving forward. It isn't a good idea to act like everything is back to being sunshine and rainbows. Instead, proactively offer updates and solutions to help those you serve get through a tough time. Two big questions to ask:
How will you manage (or participate in) the long-term conversation about the crisis?
Do you need to provide continual updates long-term to any of your audiences?
04  Update your crisis management plan // The last step is to revisit everything above. Hopefully, you won't get another opportunity to put the plan to work any time soon, so this is the time to make changes.
Now, you are ready for anything. ∞